#bf2003
Task:
Increased sales through the online store, the formation of the target audience and the search for new customers on the Internet.
Solution:
Development of an online store of auto parts and supplies using marketing techniques and sales promotion. The site uses three primary colors: red, black and white. This can be said the most popular automotive colors, which, in turn, organically look on the site. Already on the main page there are products for quick sales.
Prototype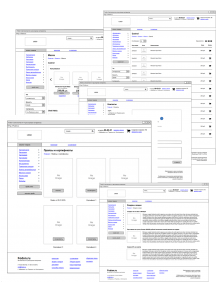 Inner Pages ...
… correspond to product categories with a detailed description. Fodon – an online store with several levels of nesting – Product type (for example, oil) -> Product brand (for example, Castrol) -> Unit of goods. On each page with the product there is its price and a button to add to the basket, so you do not need to return somewhere to the catalog and search for the product again.
In garbage!
The main goal of the online store is sale. Red color stimulates sales and makes you want to buy. The main thing is to correctly lead the visitor to the sale itself, so that adding products to the basket, the user does not close the site, but places an order. Which we did.