#dd1b11
Task:
In the modern world, people, unfortunately, have less read printed materials. The whole world has taken over the Internet and we get all the news from there. Of course, there remained true connoisseurs of periodicals in a classic form – on paper, who like to turn pages, still smelling of printing ink … And the younger generation prefers gadgets and electronic presentation of information more and more. In this regard, the editors decided to focus on them, as a result of which the task of developing a modern website appeared.
Solution:
The solution to this problem was to digitize a glossy magazine and post its numbers on the Internet. Thus, the editors of the glossy magazine BOUTIQUE do not lose their audience, but rather observe the growth of readers. The best solution was to develop an information resource – the website of the BOUTIQUE magazine.
BOUTIQUE Magazine is a fashion publication of a collection of goods and services with a non-standard approach. The magazine has its own unique corporate identity, which is reflected in the development of site design. The combination of white, red and black is a flashy classic that excites hearts and adds piquancy. All the most interesting, fashionable and exciting – in the magazine BOUTIQUE.
Прототипы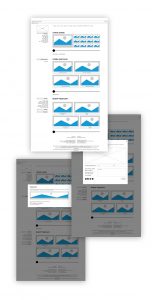 Result
In general, the project turned out to be capacitive and as informative as possible. When a user, having accessed a resource, receives comprehensive information and all his reading expectations are justified, then we have not missed a single detail and worked hard.