#3d679f
Task:
Open a channel for selling products of the Novotorg chain of stores over the Internet
To make it possible to order a cake for an individual project.
Solution:
An online store of the Novotorg chain of shops and pastry shops was developed with the unloading of goods from 1C. A convenient catalog of goods was organized by category, with the ability to add to the basket with further ordering. A cake designer has been developed for ordering an exclusive cake.
Ordering your dream bargain at Novotorg is easy. You need to enter basic parameters, such as weight (it can be from 2 to 30 kg), choose a biscuit, cream and filling. The design of your cake can be absolutely anything. To do this, you need to upload an image. Well, if you cannot decide on the choice of a cake, then you can go to the "Exclusive Cakes" category and click the "I want the same" button.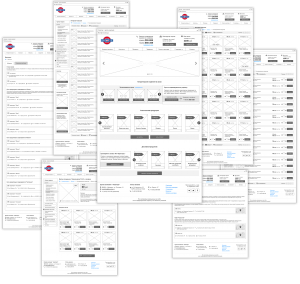 Now there is absolutely no need to go to the store and carry heavy packages from there. Because for users there is an online store network "Novotorg", where you can order any products with delivery. It's comfortable. You have been waiting for this for a long time and we did it for you. Currently the site is in the process of launching and filling.