#464646
Task:
The previous site did not suit both users and owners. The site contained many errors and did not work correctly. From this, the buying process on the site was accompanied by problems, which is unacceptable for an online store.
Solution:
Redesign the online store to save online shoppers from unpleasant situations during online shopping.
An online store, like no other site, should run smoothly and inspire user confidence. After all, they make a payment on it and enter the details of their bank card. The main rule of online stores is reliability!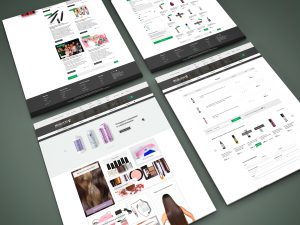 Mobile version
A mobile version of the site has also been developed. What does it mean? This means that depending on the width of the screen, the elements of the site page are rearranged in a certain order. This is necessary in order to make it convenient to use the site, for example, through a smartphone. The buttons become larger so that it is convenient to hit them with your finger, the number of elements in a row (for example, goods) is reduced so that the images are not too small. Well, the menu, usually in the mobile version, is hidden behind the "hamburger" button, that it did not occupy half the screen.
As a result of the redesign, previously existing problems were eliminated, or rather they simply were not allowed, because the site was created from scratch. The site structure is convenient, the menu is divided into semantic groups according to several criteria. Everything is made for convenience and simplicity.